Lone Star Karate & Self Defense
Make your dreams a reality one goal at a time
Lone Star Karate and Self Defense is Richmond's home for high-energy martial arts training and total-body fitness classes. We truly have something for everyone, including the area's best Kids Martial Arts classes, plus Krav Maga Self defense, MMA, Fitness Kickboxing, and HIIT-style fitness classes. Whether your goal is to lose weight, build strength, or help your child prepare for all aspects of life, we've got the answer. Come see us today and try it out for yourself. Just fill out the short form on your screen to get started now!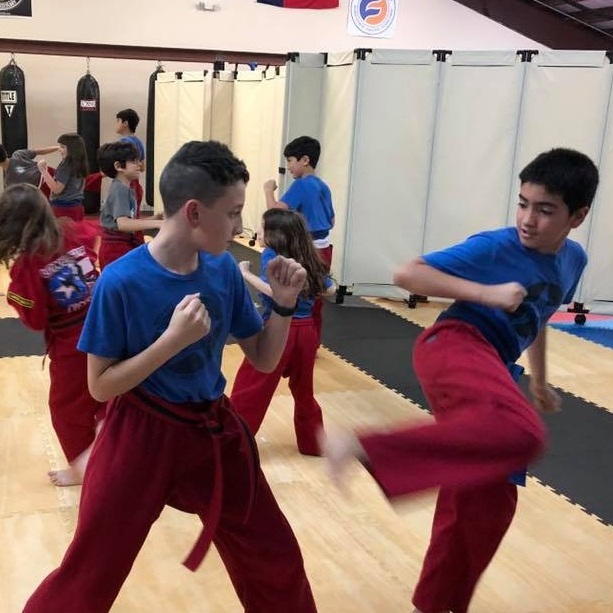 At Lone Star Karate & Self Defense, our goal every day is to help students all across the community stay active and take pride in everything they do. Our Kids Martial Arts program is broken down into two groups, including our Little Ninjas training for ages 4-8 and our Juniors training for ages 9-14.
At Lone Star Karate & Self Defense, we are proud to offer an incredible modern-day self defense system that focuses on the art of Krav Maga and includes effective instruction for students of all ages.
There's no better way to keep your heart racing and your muscles moving - all while perfecting your striking and self defense skills - than with our Kickboxing Classes in Richmond.
Learn proven fighting skills while getting in the best shape of your life!
Get in great shape with our HIIT fitness classes!
One on One training is a great way to accomplish your goals faster!
Concealed Firearms Training
The next level of training after your concealed carry permit.
Specialized self defense training for your small group, organization, or business at your place or our facility.